Quality Materials - Excellent Design
This Grade A office building campus is comprised of beautifully designed multi-storey buildings and a common area with parking. We are delighted that a number of tenants have already been confirmed. The contemporary design and large areas of uninterrupted glazing offer the perfect space for your business to thrive. The buildings are situated  adjacent to the famous Odlum's Flour Mill which has been a landmark in Portarlington since 1845. The site is also served perfectly by the train station which is only a 3-minute walk away – with links to the entire rail network from here. Similarly the business park is easily accessed by road and boasts ample free parking spaces. The floor plans offer a flexible and efficient working environment with further buildings planned in phase 2. As well as the state of the art buildings the site features high-speed fibre broadband and a secure gated complex.
We worked with our initial tenants to capture their needs in our contemporary designs. The outcome will be a high spec office space and meeting rooms in a light and airy environment on a well served campus with ample parking and high speed fibre broadband.
We are delighted to announce that Phase 1 has commenced after the confirmation of a number of tenants. We look forward to welcoming them to their new offices soon. If you want to be part of this exciting new community contact us now.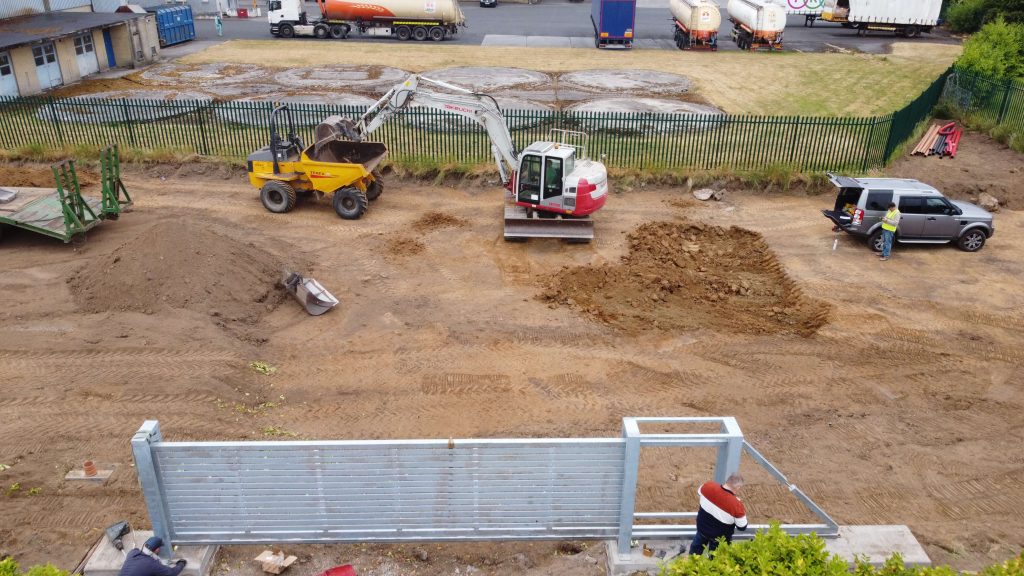 With likely reduced commute times for staff, electric car chargers and bike storage onsite. Bridgemill will be doing its part for the environment.
Our designs aim to minimize energy waste and to respect the environment. The large glazed areas of the buildings have been specifically designed to maximize the natural light spread and minimize the usage of artificial lighting. All our lighting will be low energy LED and recycling will be a priority. 
Furthermore we will strive to reduce our carbon footprint further over the lifespan of the development.